{"event":"addToCart","ecommerce":{"currencyCode":"PLN","add":{"products":[{"name":"100% we\u0142na, kolor Akwamaryna","id":"WAK-WOO-P009-0","sku":"WAK-WOO-P009-0","entity_id":"10048","price":"79.00","brand":"We Are Knitters","category":"We\u0142na i druty","subcategory":"We\u0142na","variant":"Akwamaryna","color":"Akwamaryna","material":"Wool","stock":"1","cost":"4.4677","margin":74.5323}]}}}
100% wełna, kolor Akwamaryna
Bezpieczne metody płatnicze
Możliwość śledzenia zamówienia
Opis
Motki o wyjątkowej jakości z naturalnej 100% wełny.
Każdy motek to 80 metrów w +/-200 gramach. Grubość: Super bulky
Nasza wełna jest super miękka i o grubości, którą jest bardzo trudno znaleźć. Sprawia, że każde ubranie z niej wykonane jest wyjątkowe i niepowtarzalne.
Próbka ściegu (robótka na druty):
Ścieg pończoszniczy
10 cm = 6 oczek
10 cm = 8 rzędy
Próbka ściegu (robótka na szydełku):
Półsłupek
10 cm = 6 półsłupków
10 cm = 5 rzędy
Do projektów z tej wełny zalecamy druty o grubości 10mm lub powyżej.
Co mogę zrobić na drutach z jednego motka wełny We Are Knitters?
Motki We Are Knitters są większe niż normalne, dlatego będziesz mogła zrobić na drutach różne rzeczy na przykład rękawiczki jednopalczaste, dwie czapki lub mały komin…
Robimy wszystko co w naszej mocy, aby osiągnąć jak najwyższy poziom precyzji prezentując kolory naszych włóczek. Jednak nie możemy zagwarantować tego w jaki sposób zdjęcie pojawi się na Twoim urządzeniu. Prosimy, weź pod uwagę, że wyświetlone kolory mogą się różnić między jednym ekranem, a drugim.Za każdy motek nici w kolorze specjalnym (confetti, farbowany ręcznie czy tie dye) dodana zostanie opłata dodatkowa do ceny końcowej. Po wybraniu nici w którymś z tych kolorów zostanie to automatycznie uwzględnione w cenie.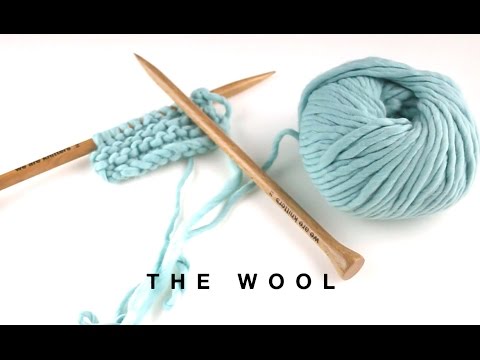 Gwarancja
Nasze włókna są w 100% naturalne, nie zawierają akrylu. (Czytaj więcej o naszych włóknach).
Jeśli nie jesteś w 100% zadowolona, zobowiązujemy się zwrócić Ci pieniądze za każdy produkt w terminie 14 dni od daty zakupu.
Ekipa WAK jest zawsze dostępna aby rozwiać każdą wątpliwość lub rozwiązać problem. Skontaktuj się z nami za pośrednictwem naszego centrum pomocy.
Możemy obsłużyć Cię po hiszpańsku, angielsku, francusku lub niemiecku.
Dostawa
Dla zamówień zrealizowanych po godzinie 13 czas dostawy wydłuża się o 1 dzień roboczy.
Ekipa WAK będzie Cię informować o stanie Twojego zamówienia i udostępnimy Ci numer przesyłki jak tylko Twoje zamówienie opuści nasz magazyn.