{"event":"addToCart","ecommerce":{"currencyCode":"PLN","add":{"products":[{"name":"100% bawe\u0142na pima, kolor Mi\u0119ta","id":"WAK-COT-8361-0","sku":"WAK-COT-8361-0","entity_id":"10299","price":"39.00","brand":"We Are Knitters","category":"We\u0142na","subcategory":"We\u0142na","variant":"Mi\u0119ta","color":"Mi\u0119ta","material":"Pima Cotton","stock":"1","cost":"2.5471","margin":36.4529}]}}}
100% bawełna pima, kolor Mięta
Bezpieczne metody płatnicze
Możliwość śledzenia zamówienia
Opis
100% bawełna pima pochodząca z Peru to najlepsza bawełna na świecie.
Jest super delikatna i wyjątkowej jakości, idealna do robienia na drutach latem. Wynikiem końcowym będzie ubranie lekkie i jedyne w swoim rodzaju.
Każdy motek to ±212 m w ±100 gr.
2 oczka na 1 cm. Grubość: Sport / DK
Próbka ściegu (robótka na druty):
Ścieg pończoszniczy
10 cm = 18 oczek
10 cm = 23 rzędy
Próbka ściegu (robótka na szydełku):
Półsłupek
10 cm = 17 półsłupków
10 cm = 20 rzędy
Zalecamy do projektów z tej bawełny nasze druty 5 MM / UK 6 / US 8.
Co mogę zrobić na drutach ze ±100 gr motka bawełny?
Motki We Are Knitters są większe niż normalne. Z jednego motka możesz zrobić różne rzeczy, na przykład dwie czapki, komin, torbę lub krawat…
Za każdy motek nici w kolorze specjalnym (confetti, farbowany ręcznie czy tie dye) dodana zostanie opłata dodatkowa do ceny końcowej. Po wybraniu nici w którymś z tych kolorów zostanie to automatycznie uwzględnione w cenie.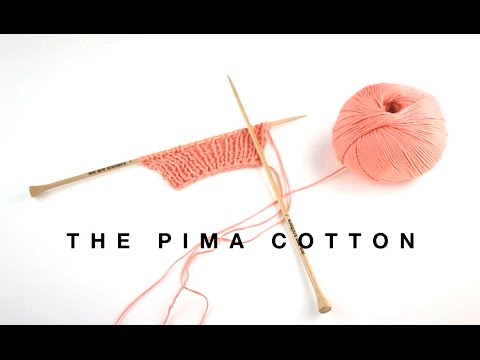 Gwarancja
Nasze włókna są w 100% naturalne, nie zawierają akrylu. (Czytaj więcej o naszych włóknach).
Jeśli nie jesteś w 100% zadowolona, zobowiązujemy się zwrócić Ci pieniądze za każdy produkt w terminie 14 dni od daty zakupu.
Ekipa WAK jest zawsze dostępna aby rozwiać każdą wątpliwość lub rozwiązać problem. Skontaktuj się z nami za pośrednictwem naszego centrum pomocy.
Możemy obsłużyć Cię po hiszpańsku, angielsku, francusku lub niemiecku.
Dostawa
Dla zamówień zrealizowanych po godzinie 13 czas dostawy wydłuża się o 1 dzień roboczy.
Ekipa WAK będzie Cię informować o stanie Twojego zamówienia i udostępnimy Ci numer przesyłki jak tylko Twoje zamówienie opuści nasz magazyn.